Finding the right Halloween costumes can be time consuming and frustrating. How do you strike the perfect balance between easy, cool, and relevant?
So we thought, why not start from the most important part – what you'll be sipping on all night – and work from there. To help you choose the perfect costume this year, based on what you enjoy sippin' on, we've put together a list of our favourite alcohol-inspired pop-culture halloween costumes.
2 costumes if you enjoy drinking martinis
Difficulty level 3
Male:
Bond. James Bond. Agent 007 never goes out of style, and neither do Martinis. Simply slip on a suit, get a fake gun from a Hot Potato shop, and declare that you're the 007 that looks the most like you. Even better, try to coax a friend into making your maritins for you, so that you can order them 'shaken, not stirred,' all night.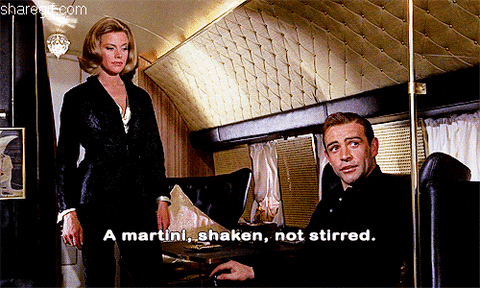 Female:
Bluth. Lucille Bluth. Dressing up as a rich, old, rude woman is fun because it allows for some pretty entertaining acting, and you can totally palm off hard work (such as mixing your own drinks) onto someone else. Lucille Bluth from Arrested Development is easily replicated with an op-shop skirt-suit and some flashy jewelry. Just be sure to be wildly out of touch with politeness, prices, and people outside of your own family. Want some savage Lucille quotes up. your sleeve? Here you go.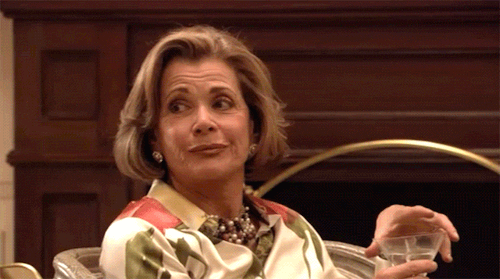 How to make your martini:
60ml vodka
or gin
1 tbsp dry vermouth
olive or lemon peel, to garnish
3. A beer-drinker's costume
Difficulty level up to you
"Tea? I don't drink tea."
That's right, if you love beer, who better to dress up as than Thor from the Ragnarok movie? Whether you opt for his armoured, battle-ready self, or hoodie-and-jeans Thor is up to you. Just make sure you sport long blonde locks tied up, and drink your beer from a self-filling beer mug.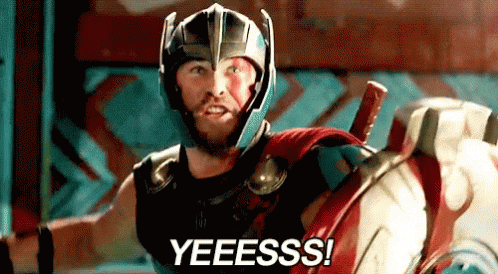 4. The ideal costume for scotch-lovers
Difficulty level 1
Nobody enjoys scotch more than Ron Swanson from Parks and Rec, and what costume is easier? Just slap on a fat mustache and a bad attitude, and pour yourself a glass of scotch neat. You're good to go!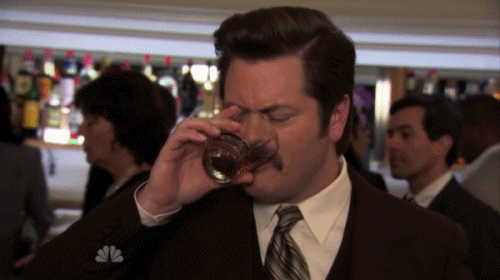 5. The costume for White Russian sippers
Difficulty level 2, comfort level infinite
The big Lebowski is a classic costume for those who simply want to abide. You've likely got slippers and a robe at home, and if not your local opshop should have a rack-full. It really doesn't get much easier, lending you the time needed to focus on making your white russians instead.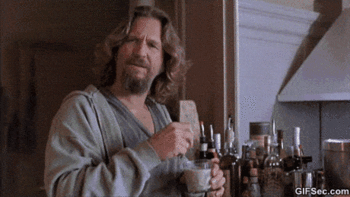 How to make your White Russians:
1 part Kahlúa
1 part absolut vodka
1 part heavy cream (or skim or soy substitute)
Pour over ice and stir it up.
6. Love canned gin and tonics?
Difficulty level 1
Hear us out. The sexy priest from Fleabag season 2 is one of this year's most on-trend costumes. It's easy, and oh-so-good. If you haven't already seen fleabag, this is as good a time as any – it's only the obsession of the ENTIRE internet. Just chuck on some black clothes, tape a white piece of paper at your neck and buy some canned G&T and you're good to go. For bonus points, insist that foxes are following you everywhere you go.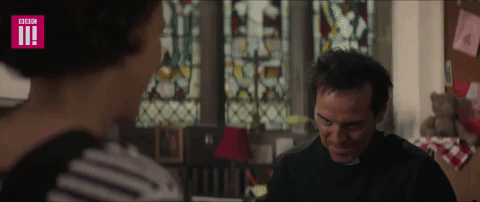 No matter your Halloween plans, we'll deliver your drinks ice cold!